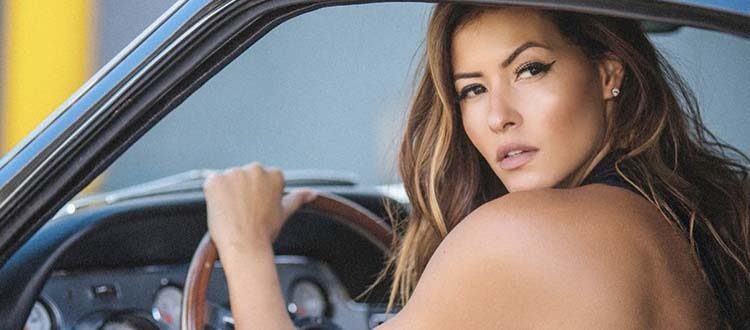 Renta Car Dubai is not stressful at all. Although the process of owning a car can be a bit stressful but the process of renting a car is very simple and easy.  In this article, we will explain to you a complete guide about renta car in Dubai.
Dubai has an impressive way of life but without your own self-drive car, the enjoyment in a free way cannot be possible. So, if you want to hit the roads of the United Arab Emirates then a self-drive vehicle can be a nice advantage for you.
If you are a tourist in Dubai then you can only rent a car in Dubai as a residence visa is required to buy or own any car in Dubai. But the Renta Car Dubai can be really cost-effective as compared to using public transport? The answer is yes!
Renta Car Dubai will give you wings to go anywhere with freedom of timing. The cost of fuel, distance, and time will be in your own hand as Dubai taxi meter will even cost you for staying idle and if you are living in a crowdy place then even a few kilometers can cost you more than 100 Dirhams.
Now the most important thing that everyone wants to know is Renta Car requirements in Dubai.
Before thinking about renting a car in Dubai, it is important that your local country driver's license will be valid for renting a car or you need an international one. If you are from a European country or from countries like the UK, USA, China, or Canada then most probably your local driver's license will be fine enough to rent any car in Dubai. But if you are from countries like India, or Pakistan then you might need an international one to renta car in Dubai.
Once you are sure that you have a valid driver's license for renting a car then you can proceed with making a reservation for the car. Car Rental DXB online booking portal is available with each single listed vehicle. You can fill up the detail like Pickup Date, Dropoff Date, Phone, Email, and time, and once after making a reservation, you will be contacted by the company person for further process.
The company person will ask you about the Passport Front Picture and about the driver's license picture. If you got valid documents then he will confirm your booking same time.
Traffic rules and regulations in Dubai
Carry your valid driving license with you at all times.
Keep checking about speed limit sign boards as traffic cameras are everywhere in Dubai
Give way to pedestrians always first
Always use a signal to change lanes and to take a turn
Avoid using a phone while driving as cameras in Dubai are very advanced
Just keep in mind that Dubai distances are measured in kilometers
Renta Car Dubai insurance
Car Rental DXB gives comprehensive insurance with all of its listed vehicles. The price of comprehensive insurance will be included in the rental price. You just need to pay for the rental amount, tax, and security deposit and the rental insurance will be auto-add up.
How to get the best deal on renting a car in Dubai?
Dubai is a stunning luxurious state and the world's finest brand cars will be easily available to rent and drive in Dubai. But if you are looking for the best deal then you should check online instead of visiting locals. The price difference of rental car can be huge from one company to another and the easy way to check the difference is by visiting their websites only as all prices will be mentioned with each listed vehicle.
Rent a Car Dubai Deposit policy
Every company in Dubai will ask for a security deposit and that deposit will be held on a credit card. But if you don't have a credit card then a debit card and cash can be used also.
Your deposit will be with the rental company for 20 to 30 days depending on the company policy and the reason to do so is that the traffic fine policy in Dubai is a bit changed as compared to many other countries.
The traffic fine can be updated anytime in between 1 to 20 days of time and the rental company wants to make sure that nothing is left pending before returning any security deposit.
How much mileage is allowed in a rental car?
The allowed mileage depends on car category and rental period. Car Rental DXB allows 350 Kilometers on a daily basis rental for normal and medium-level cars. But if you are looking for a sports car rental then the allowed kilometers can be 250 or even can be 300. Furthermore, the luxury cars and supercars come with allowed daily kilometers of 250 only.
You can also buy an additional kilometer and the charge for an additional kilometer will also be different for a different types of cars.
If you want to see complete list of available vehicles then click at Luxury Car Rental Dubai