Dubai Cars

Dubai is famous for Luxury Cars. You can find any type of car from Classic to Luxury in Dubai. Tourists in Dubai want to experience all top brand cars during their stay. People who are traveling to UAE for a vacation, preferably go for Dubai Cars on a daily basis rental. Residents in UAE also choose Dubai Cars on a rental basis especially when they give their car for service or want to try something different. Car Rental DXB is a bigger platform for world-famous brand cars. If you want to inquire about Dubai Cars on a rental basis then contact us right now.
Ferrari in Dubai
Ferrari is another famous Italian supercar brand. The cost to buy a Ferrari is also expensive as same as Lamborghini. But if you are currently in Dubai then you can experience any model of Ferrari on a rental basis. Ferrari in Dubai comes in a wide range of variety. Ferrari Portofino is a 4-seater convertible supercar for 2 adults and 2 children. If you are a family of 4 or less and want to drive a Supercar in Dubai then contact us for Ferrari Portofino. We also deal in other models of Ferrari including 488, 458, F12, F8, and 812.
Lamborghini in Dubai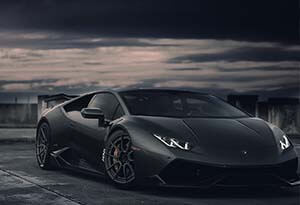 Lamborghini is a leading brand in supercars. The cost of buying a brand-new Lamborghini is much more than a normal sports car. Due to its expensive cost, Lamborghini is not common in many countries. But Lamborghini in Dubai is not like same. You can take Lamborghini for rent and can drive by paying a few amounts of money. The most popular model of Lamborghini in Dubai is Huracan Evo, Urus, and Aventador. We offer the best deal for Lamborghini in Dubai on Rental Basis. Whether you want Lamborghini on a half-day rental basis or looking for a full-day rental, we will offer you the best price deal.
Rolls Royce Dubai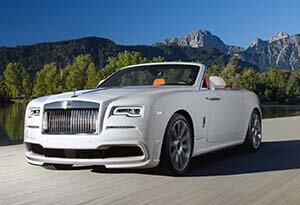 Rolls Royce is a brand of VIPs. There is no other brand in the world that can match the luxury level of the Rolls Royce brand. The top renting Rolls Royce models are Ghost, Wraith, Dawn, and Cullinan. The Rolls Royce Ghost is a 4-door luxury sedan whereas the wraith is a 2-door luxurious coupe model. We have a wide range of Rolls Royce Dubai on a rental basis. If you want to Hire Rolls Royce Dubai for wedding functions or for special events then contact us for the low-cost deal.
Mercedes Dubai
Mercedes Benz offers a complete lineup of all different car types. If you are a big fan of Mercedes Benz then we have a complete variety of sedans, saloons, SUVs, and Luxury Mercedes cars. We offer the best low-cost deal on long-term rental of Mercedes Dubai. Our top renting Mercedes AMG models are C Class, E Class, S Class, GTC, GLC, and G63. Online booking is available with free delivery and pickup service. Just explore our Mercedes AMG models and choose any for the best Mercedes Rental experience in Dubai.
Range Rover Dubai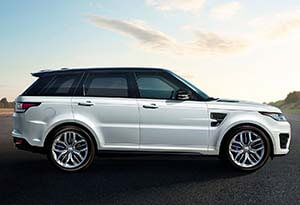 Land Rover Range Rover is a brand of Luxury SUVs. Range Rover offers a promising smooth driving experience that will make your whole journey comfortable. We give special discount on Range Rover Dubai rental. The most popular model that we have are Vogue, Sport, SVR, Evoque, Velar and Defender. Our range rover cars are newer in model year and best in condition. If you want a Range Rover Rental at DXB Airport then we provide a free Airport delivery service. More discounts are available on long-term rental of Range Rover Dubai.
Car Rental Dubai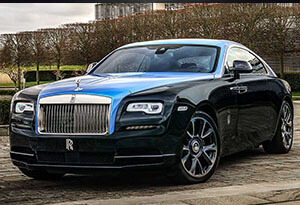 Car Rental Dubai is always in high demand among the people of Dubai or for the tourists who travel to UAE. People who are already living in UAE preferably go for car rental Dubai, especially when they give their car for service or want to try something different. When you book online through us in advance than for sure you will get your reserved car at the Airport or Hotel. But make sure to take all your documents (valid driving license and passport) with you as evidence of hire.
Rent a Car in Dubai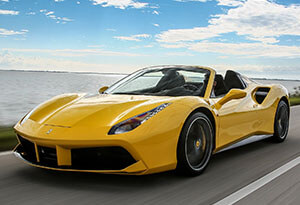 Rent a Car in Dubai now through online reservation and get instant drop-off or car delivery to hotel, airport or anywhere in Dubai. If you are looking for rent a car at Dubai Airport then call us now and we will deliver at any terminal of Dubai Airport within 30 Minutes. Our rental period works on a 24-hour basis. So, if you are feeling tired after long traveling and no need to rent a car just after arrival then take the complimentary shuttle to your hotel and we will dropoff car next day at your hotel.
Car Rental Dubai Airport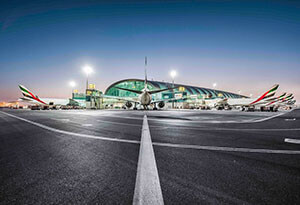 Dubai Airport is one of most crowded Airport in the world as it connect the whole world at one point. People who travel to this luxurious state at first they go for Car Rental Dubai Airport to make their tour more enjoyable and hassle-free from taxies. As of Expo 2020 demand of car rental is increasing day by day. Many businessmen, Tourist and Job seekers are moving to the UAE and for all of them, the most Basic need is Car Rental which they want to get just after their arrival at Dubai Airport.
Car Hire Dubai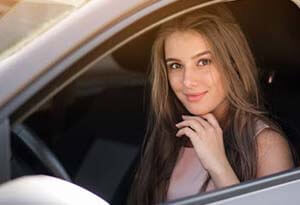 There is no doubt that the car is very convenient and helpful for transportation. You can choose destinations and can decide roads as per your own. There are many different ways of transportation in Dubai including Dubai Metro, Dubai Taxi, and many others, But if you are sitting inside your own car then you feel more security and privacy while traveling. People who already visit Dubai or already living in Dubai, Completely know the importance of a car in the UAE. Car Rental Dubai is linked to travel and tourism in the UAE. Peoples from all around the world come to Dubai to see historical and beautiful places, and they know that without Hire a Car in Dubai, it is hard to visit and see every tourist place in UAE, and for the reason, before to make and travel reservation, they search for rent a car in Dubai, To make a reservation and to get their car from Dubai Airport. Many people want to get a car with a navigation system, which helps a lot in moving around.
Car Rental DXB Airport

There is no doubt that many companies got Car Rental Dubai Airport Reception, But might be, you will get only a few rental options from them. Dubai Airport is the biggest connection spot in the world. It connects the whole world at one airport. We completely understand those peoples, who travel from far away countries and want some comfortable feelings, after landing on the airport, Just for the reason, we offer free dropoff and car pickup service at Dubai Airport and even in the whole Dubai. Furthermore, if you go for a rental car in Dubai from us, then we guarantee that there will be no hidden charges. You can make a booking online and can make payments upon delivery of the car. We offer a different type of rental car to drive in Dubai, so you can choose, what suits you best, as per your need and demand. Furthermore, if you already reached Dubai and want to rent a car in Dubai Marina or looking for Car Rental in Jumeirah, then carrentaldxb brings special price car rental offer and even dropoff will free of charge. You just need to send us a WhatsApp or call us to make instant delivery.
Rent a Car Dubai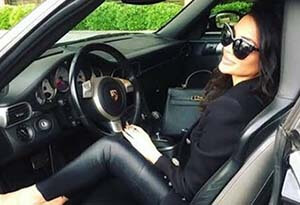 Many people don't have UAE Driving License and they feel worried about how they will rent a car, UAE is a leading state among tourists around the world and for the reason, many country's driving licenses are accepted in UAE, But if you don't have a valid driving license than an international license will work to hire a car from us. This is not a safer way to carry more cash with you and for this reason, our staff members always carry card machines with them to let customers choose the preferred way of the payment. Even you can find a cash withdrawal ATM at Dubai International Airport. Our Car Rental Dubai system offers instant reservations for all listed rental cars fleet on the website. Once you confirmed your reservation with us then we guarantee that no one can take your reserved car. We never want to disappoint tourists, in terms of car rental in Dubai, As their whole tour in the UAE starts with a car and also ends with a car. So, if anything bad happens then the whole tour got disturbed. Make your car rental Dubai Booking from us today and experience the best rental car company in Dubai Service.