Tesla Car Rental Dubai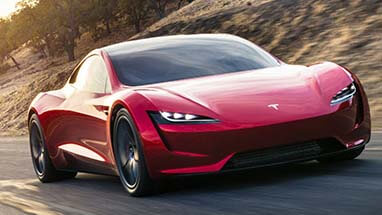 Our Tesla Rental Dubai cars are well-maintained to ensure you have a memorable experience with every self-drive rental. If you are interested in Tesla Car Rental Dubai then we ensure you the Best Luxury Car Hire experience. Tesla brand is a leading manufacturer of electric cars and now become the biggest innovator in Electric Car world. Tesla car comes with a lot of new features with record-breaking speed. You will experience the best level of Luxury and Comfort in all model of Tesla cars. So, if you want to enjoy ride on the best stunning electric car in Dubai then contact us right now.
Tesla Model 3 Rent Dubai
Tesla Model 3 is an affordable electric car with perfect blend of Performance and Style. Tesla Model 3 is very fast and offer best handling on the roads of Dubai. This electric car comes with 4 doors and with seating capacity of 4 peoples. We offer lowest competitive price for Tesla Model 3 Rent Dubai. We always hand-over tesla cars with full battery charge and you can spend couple of days with one complete charge. Free Pickup and Delivery service will be available in Dubai and also to all terminals of DXB Airport. Whether you want to Rent Tesla Model 3 or looking for Lease deals in Dubai, just contact us right now.
Tesla Model X Rental Dubai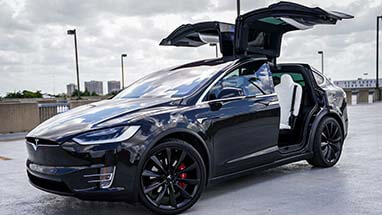 Tesla Model X is an Electric-SUV with top speed of 249 KM / h. This Luxurious-EV can reach up to 60 mph in just 3.5 seconds. The handling of Tesla Model X is also amazing on any type of road. Tesla Model X comes with larger battery and you can drive this car for many days in just one complete charge. We offer best price for Tesla Model X Rental Dubai. Our fast and convenient booking system will be helpful in instant reservation of Tesla Model X. We also provide free delivery and pickup service to Dubai International Airport. Just book online or send us an inquiry through our listed WhatsApp number and get instant car delivery.