Nissan Rent a Car Dubai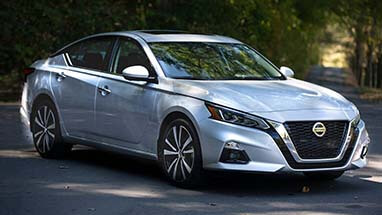 Nissan Rental Dubai comes with many different types of vehicles and people choose to Hire Nissan Car for safety and to be under budget. If you are exploring our website then you will be happy to quickly find the best Nissan Car Rental Deal in Dubai. We also offer free delivery service for all Nissan Cars in Dubai and you can pick at any convenient location. There is no doubt that a good rental company is a key of trouble-free road trip as you will able to enjoy your trip with peace of mind. We here at Car Rental DXB guarantee you of the best rental service.
Rent Nissan Patrol Dubai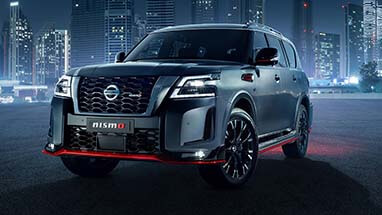 Nissan Patrol is a one of the top selling Sports Utility Vehicle in Gulf region. People choose to Rent Nissan Patrol Dubai for its powerful drive and to enjoy comfortable interior while sitting inside. If you really like SUV cars then you can not deny the Power, Safety, and Beauty of Nissan Patrol. Although Nissan has wide selection of vehicles available in its fleet, but in SUV types, Patrol is really a leading model. We offer the best deal on Nissan Patrol Rental Dubai. You can book for a day, week, and month from us in the best competitive price.
Nissan Car Rental Dubai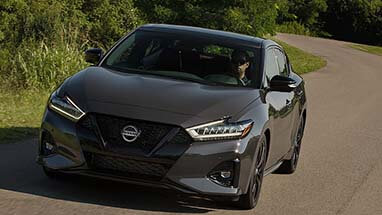 All Nissan models are recognized as a reliable car but when it comes to make a choice about Nissan Car Rental Dubai then every SUV lover choose to Hire Nissan Patrol in Dubai. But other than SUV the most likable sedan models are Nissan Altima, and Maxima. Furthermore, when it comes to sports car from this reliable brand then everyone wants Nissan GTR Rental Dubai. We offer wide range of Nissan cars on rental basis in Dubai, just contact through our WhatsApp number to experience the premium car rental service.