Range Rover Rental in Dubai

Range Rover is one of the most powerful, dynamic SUVs in the world. Peoples who already visited UAE know the value of a Range Rover Rental Dubai. We are a top leading company of Land Rover Range Rover Cars Rental with more than twenty vehicles in our fleet. Car Rental DXB is constantly changing its fleet of Range Rover Cars and If you want to drive the latest model of Vogue, Sport, SVR, Defender, Velar, and Evoque then we have definitely one for you. Our staff is highly trained and knowledgeable about communication ethics, they will guide you very well. Just explore our Range Rover listing and more discount will be available on Weekly and Monthly Rentals.
Dubai Car Rental Range Rover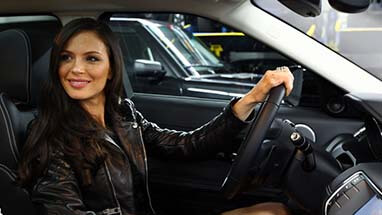 Range Rover brand offers many different models but the most demanding ones are Vogue and Sport. Range Rover vehicles are normally low in the rental price and the people from many European countries want to experience this car during their stay in Dubai. If this is your first time in UAE and wants Range Rover Rental Near Me then we can even make delivery at your doorstep for free. Whether you want a car in Dubai Marina or looking for a Range Rover Rental Car in Jumeirah, we will make instant delivery at your location.
Range Rover Rental Dubai Price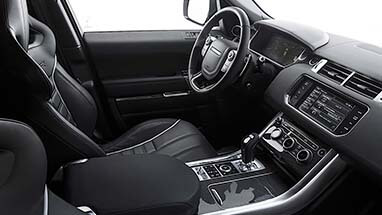 Land Rover Range Rover is famous in Dubai just because of its leading design and the most advanced 4×4 features. All Range Rover Rentals come with a fully loaded Luxurious SUV features like navigation, Top quality sound system, CD or DVD changer, satellite system, High-Definition radio, and Bluetooth Connectivity. Furthermore, an oxford leather interior with adjustable heated seats and bigger alloy wheels gives a great pleasure while driving. Range Rover Rental Dubai Price starts from 500 AED and the most expensive model in the lineup is SVR with a Rental price of 1500 AED Daily. The price for Vogue and Sport will be around 1000 AED.
Range Rover Rent a Car in Dubai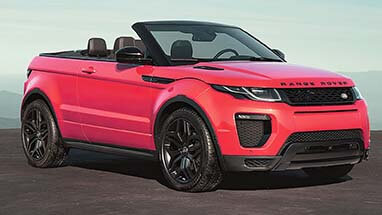 There are many cars in UAE but when you go for Range Rover Rent a Car in Dubai then it means that you want to be treated like a very special. Range Rover Hire in Dubai comes with a lot of specifications and features which are usually not available in a normal SUV. Furthermore, Range Rover Rental Dubai Airport is the most preferred way of traveling from DXB Airport to the hotel. The main advantage of Hiring a Range Rover from DXB Airport is that this car offers more luggage space and will allow carrying more bags with you.
Range Rover Leasing Dubai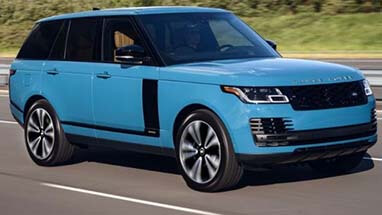 If you want a Luxury SUV for a long-term stay in Dubai then Range Rover Leasing can be the best option. Land Rover Range Rover is a leading brand in Luxury SUVs. If you want Range Rover for the long term and for individual use then Lease Velar or Evoque. But if you are staying with family then Lease Vogue or Sport in Dubai. We offer the best deal on Range Rover Leasing Dubai. You can also experience different Land Rover models each month by just paying the price difference.