Rent a Car Abu Dhabi
Abu Dhabi is the capital of United Arab Emirates. There are many adventurous places in Abu Dhabi that you should visit. The best way to visit and enjoy all those places is by Renting a Car. Our long-term experience in Rent a Car Abu Dhabi gives us knowledge about industry and demand. You will glad to know that Car Rental DXB offers a wide range of vehicle for selection. We make everything very convenient and easy for you. You can make online booking and we will take care of on-time delivery and pickup of the car. If you are taking Car Rental Abu Dhabi for the very first-time then we highly recommend to check about traffic rules completely. You can travel from Abu Dhabi to Dubai and even can enjoy other states of United Arab Emirates by Hiring a Car in Abu Dhabi from us. We offer best competitive rates for Car Rental Abu Dhabi. Whether you want to thrill in Ferrari World or want to Chill Out in Saadiyat or Yas Island. You can travel with convenience by taking a self-drive vehicle from us.
Cheap Rent a Car Abu Dhabi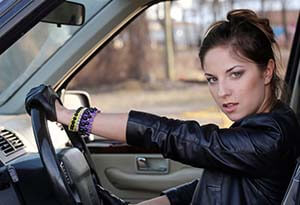 If you are planning for an epic road trip in Abu Dhabi and want to be under-budget then choose the option of Cheap Rent a Car Abu Dhabi from us. We offer best convenient solution for Abu Dhabi Car Rental with accessibility and affordability. Every tourist wants to Hire Self-Drive car to see all different beautiful places in Abu Dhabi. Renting a Car in Abu Dhabi is much easier and much convenient than you think. You can compare all different deals available on our website for Abu Dhabi Rent a Car and can choose any among them. Aside from booking the Car Rental for Cheap, you can also mention your desired location for pickup and delivery service. Whether you want to Rent a Car for one month or looking for a Car on daily basis. Best discounted rental price will be guaranteed. The best thing about Car Rental DXB is that cancellation is free of cost. We understand that current situation in the whole world is not same like before and even some time plan changes and things suddenly come up. So contact us right now for best and Cheap Rent a Car Abu Dhabi.