Ferrari Rental in Dubai

Ferrari Rental Dubai is a desire of every tourist to experience in UAE. Ferrari is a topmost superior brand for many Supercar lovers. If you want to spend an exotic lifestyle in Dubai than Hire a Ferrari 488 GTB or Spider. Each model of the Ferrari brand has a distinguished personality like Ferrari California, Portofino Rental comes with 4 Seats and Ferrari 488, F12 Car Rental Dubai comes with 2 seats. So, you can choose as according your need. We are one of the Leading Ferrari Car Rental Dubai Company and offer the most reliable models like Ferrari California, 458 Spider, 488 GTB, 488 Spider and Ferrari F12 for Rent on Daily, Weekly and Monthly Basis in UAE. You will get Best Discounted Price from us with Free Delivery and Pickup Service.
Dubai Rent a Ferrari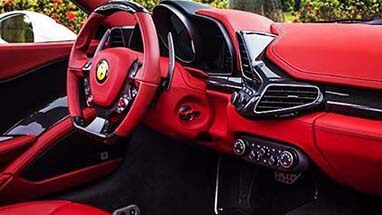 The Best way to find Dubai Rent a Ferrari is by searching online with model name, year and color. Some people want Ferrari in yellow color while other want in red color. But DXB allow you to choose Ferrari Rent a Car Dubai in many different color, model and year from one place. We allow our customers to enjoy the best low-rates on Ferrari Hire Dubai as we have got the best rates for Ferrari Cars in Dubai and offer 24 Hour Dropoff, Pickup Service. We also provide free delivery service to DXB international Airport. If you are planning your trip to Dubai and want to Rent Ferrari Dubai Per Hour or for a Day then contact us today.
Drive Ferrari in Dubai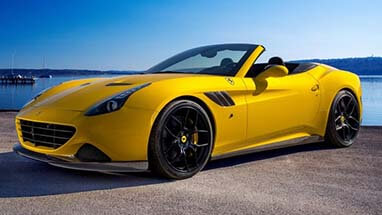 If you want to Drive Ferrari in Dubai then don't worry about expensive pricing. You can Drive Ferrari in Dubai by paying a total cost of around 2500 AED. We are constantly changing our fleet of Ferrari in Dubai to allow you to drive off a brand-new car each time. If this is your first time in Dubai then we will also guide you about the best tourist places to visit and to take photos. We allow 250 Kilometers for a one-day rental with all Ferrari cars but if you want to Drive more then each additional kilometer will be charged and the price will around 5 AED to 15 AED. You can also buy additional kilometers at the discounted rate at the start of the rental period to avoid any inconvenience later on. So if you want to Drive Ferrari in Dubai then book online or send us a WhatsApp right now.
Rent Ferrari Dubai Price

We have a lot of experience in Rent a Ferrari Dubai and we completely understand that Best Service and low rental price will make our customer satisfied. If you want to get behind the wheels of the Best Ferrari Car and looking for cheap Rent a Ferrari in Dubai Price then contact us right now. We will provide you a car with screaming engine noise and superior in drive. Our Ferrari Car Hire Dubai will be a great gift for you and for a special person in your life. If you want to enjoy incredible city like Dubai inside a phenomenal machine-like Ferrari then explore to our website. We here guarantee that you will find a great deal from us.
Rent a Car Dubai Ferrari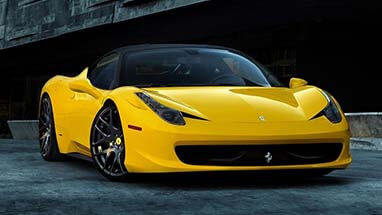 Mostly tourists who visit Dubai, they visit during their holidays and during this time many of them wants Rent a Car Dubai Ferrari. If you are looking for hub of Ferrari Cars then Dubai is top in the list and you can see various Ferrari Car on the road of Marina, Palm Jumeirah, Down Town. JBR and many others. Many tourists who are deeply passionate about Ferrari cars and want to experience this brand drive they choose to Rent Ferrari in Dubai. If you are a tourist too and going to Hire Ferrari in Dubai then we guarantee that this will unforgettable and memorable experience of your life. We will offer you a Service that will make your stay much easier and comfortable.
Cost to Rent Ferrari in Dubai
We have the most beautiful Ferrari models on a rental basis in Dubai. If you want to know about the cost to Rent Ferrari in Dubai then the price starts from 2500 AED per day. A security deposit of 5000 AED will be also required for Renting any Ferrari from us. We have a wide range of Ferrari cars including 488 GTB, 488 Spider. F8, F12, 812, California. And Portofino. Our many years of experience in Ferrari Rental Dubai will make your stay more enjoyable and memorable. If you are looking to Book a Ferrari in Dubai then contact us for low-cost deals. Our professional staff will deliver Ferrari to you within an hour or less. All of our Ferrari cars are well-maintained and you will never be disappointed with any of our cars.