Sports Car Rental in Dubai

Sports Car Rental Dubai is the best way to visit and enjoy Super Exotic Locations in UAE. You will enjoy an extreme level of fun while Driving a Sports Car in Jumeirah, Dubai Marina, JBR, Down Town and other exotic areas. If you are thinking about the cost then Sports Car Rental Dubai Prices are not very high even. You can afford easily the rental cost of these types of cars. We offer the Best Sports Car Hire Dubai Service at Competitive Prices. Every tourist comes with a lot of expectations and wants to drive their actual reserved car. But if anything, bad happens and the renter doesn't get their actual reserved Car then this will be a major disappointment for them. We here guarantee that once your reservation is confirmed than no-one else can take that car. We also offer a wide range of Cheap Sports Car Rentals in Dubai. If you are lower in Budget but still want to drive a sports car then contact us and we will provide you with the best option. We are also very flexible with sports car changing or swapping. You just need to check car availability with us and can change car any time. Furthermore, if you extend your rental period then there will be some discount for sure. But an extension can be only done in case of no other booking.
Supercar Rental Dubai

If you want to get behind the wheels of your favorite Exotic Cars then Supercar Rental Dubai is the best way to experience it. Whether you are looking to Rent a Lambo in Dubai or want Ferrari cars on rent, we will provide you with a rental service that you will never forget. This will be great fun exploring Dubai for you, inside a Supercar Rental. There is no doubt that the ultimate driving experience is only possible with a Luxury Supercar. Because Hire a Supercar in Dubai provides a nice balance in between Performance, Style, Power, and Luxury. There are many car brands out there in the market but if you ask specifically for supercars then only a few are there like Lamborghini, Ferrari, McLaren, Koenigsegg, Bugatti, Porsche, and very few others. Many people even want to buy cars from these brands but for a quick and fast driving experience renting is only the best option. You can easily find the best deal on Dubai Supercar Rental Prices and can book from us in no time. Furthermore, we also offer delivery services in Dubai, Sharjah, Abu Dhabi, and other states of the UAE. Whether you want Best Supercar Rental Dubai for Wedding Functions or for proms, we will give you a special discount. Book today for the finest Supercar Rental Experience.
Supercar Hire Dubai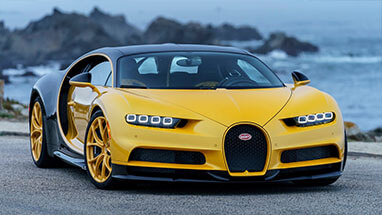 If you are planning to visit the United Arab Emirates, then you must consider Supercar Hire Dubai service. This will give you an opportunity to enjoy driving a supercar at your own pace. It's a lot easier to control the speed of a supercar than a regular vehicle. Also, you will be able to take pictures of yourself with the supercar as well. There are several reasons why you need to hire a supercar rental service in Dubai. First of all, you will be able not only to rent a supercar but also to drive it. Secondly, you will be able to see the city from a different perspective. Thirdly, you will be able to drive at your own pace. Fourthly, you will be provided with a unique experience that no other means can provide. Fifthly, you will be given a chance to explore the city. Lastly, you will be able to spend quality time with your family members. If you are planning to rent a supercar in Dubai, then you must make sure that you choose a company that takes care of all your needs. This means that the company will not only provide you with the Supercar but will also help you find places of interest. Car Rental DXB offers its customers a wide range of Supercar vehicles for rent at affordable prices. Our fleet includes Lamborghini Huracán, Lamborghini Urus, Ferrari 488 Spider, Ferrari Portofino, Porsche 911 Turbo S, Bentley Continental GT Speed, Mercedes-Benz SLR, McLaren, Maserati Quattroporte GTS, Rolls Royce Phantom Drophead Coupe, and many other models.
Dubai Rent a Sports Car
Dubai Sports Car Rental allows tourist to travel freely in the whole United Arab Emirates. If you choose Sports Car Hire Dubai then to reach any destination will be easy for you. We offer Special Daily, Weekly and Monthly price for all of our prestigious sports car listing. You will feel power, comfort, performance and style with all of our Sports Car Rental UAE. Either you rent Audi R8, Corvette or choose Porsche 911 Rental Dubai. We will offer the best competitive prices to you. Renting a Sports Car will make your impression and you will arrive to any destination in a fantastic way. Just choose any Dubai Rent Sports Car from us and get free car delivery service.
Supercars Rent in Dubai
We are a leading company in Supercars Rent in Dubai. There is no doubt that Supercar Hire Dubai will make you feel like a VIP. You will turn people heads from wherever you get pass. If you choose Supercar Dubai Rental then you will enjoy driving even on long routes like from Dubai to Abu Dhabi or to Ras Al Khaimah. Dubai Car Hire Supercar will always be a perfect option for you to make some special memories or to spend a very special day with your girlfriend or wife. Whenever you are ready to travel Dubai and want to navigate in your Dream Supercar then contact us and we will fulfill your travel need.
Sport Car Dubai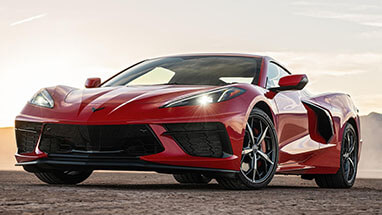 We have seriously Low-Cost deals on Sport Car Dubai. This is always good to choose Sports Car Dubai from a good reputable company. We are proud to be a leading company in providing Sport Car Dubai Service. Either you want a car for your honeymoon or want for some special day, we guarantee you a latest model Sport Car in well-maintained condition. You will love to Drive even for a whole day. Many tourists want Sports Car from Dubai International Airport. We offer free car delivery service to all terminals of Dubai Airport. Just browse our website and choose a right Sport Car Dubai option for you.
Fancy Rent a Car Dubai
Fancy Rent a Car Dubai is popular and in demand now a days, in every corner of UAE. People fond of expensive lavish cars are ready to spend huge money when they meet a vehicle of their choice. When we collected the most renting car data from different Car Rental companies of last four years and put into comparison, many companies in Dubai revealed to have a big revenue from luxury fancy car rental. The reason behind fancy car popularity is the outstanding performance, perfectly designed exterior, luxuriously equipped interior with a promise of supreme quality ride experience. Fancy cars have prevailed the skyline, when you talk about the preferences of extreme level Car lovers. If you are one of them, the luxury is waiting for you to be given a try and enjoy the ride to ecstasy.
Muscle Car Rental
There are massive number of muscle cars available in UAE. In past few years, Dubai progressed a lot in tourism market. Peoples from different countries around the world want to Experience Muscle Car driving in Dubai, United Arab Emirates. We completely understand the demand of all those peoples and just for the reason we have a wide range of Muscle Car Rental available in our website. You can find any of your dream car from our online listing. Our Muscle Cars are perfect in condition and you will experience joy and fun of driving by taking any car from us. The best thing about Muscle Car Rental is the sports exhaust, stylish look, and more horsepower. Our muscle car booking process is also very easy and quick. Just book online now to get reserved your dream muscle car.
Sports Car Rental Deals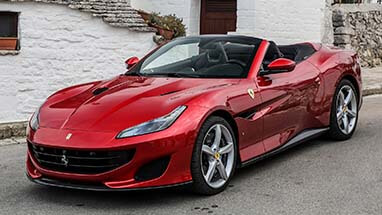 Sports cars are proved to be a revolution in car world. If we take in account, the popularity of Sports Car Rental is top in demand. There are many different Sports Car manufacturer brands like Ford, Chevrolet, BMW, Mercedes Benz, Audi and there are also some superior level brands like Lamborghini, Ferrari, McLaren, Bugatti and many others, but top popular models are Lamborghini Huracan, Ferrari Portofino, Ford Mustang GT, Audi R8 Spyder, and Porsche Boxster. We offer best Sports Car Rental Deals in Dubai. Whether you want to rent for a Day or looking for a weekly rental deal, we will definitely provide you one. Our mostly sports car models are brand new and even prices are very low as compare to many other rental companies. So, if you are looking for a best deal in Sports Car Rental then contact us right now.
Dubai Sports Car
If you want to experience a powerful performance drive in UAE and also don't want to spend more then you must need to consider Dubai Sports Car Rental experience. The Sports Car in Dubai can be used on daily basis driving as fuel consumption will be very low as compared to Supercars. You will enjoy the thrill of driving by renting popular Dubai sports Cars like Ford Mustang, Dodge Challenger, Chevrolet Camaro, Chevrolet Corvette, and Audi R8. The best thing about Sports Car is superior handling and acceleration. Car Rental DXB is a well-experienced company providing Dubai Sports Car on a daily, weekly, and monthly basis rental. Our prices are lower as compare to many other companies which provide Sports Car and Pony cars on rental basis. We also provide comprehensive insurance with all of our Sports cars. Just book any car online and get the promising experience of a Sports Car in Dubai.
GT Sport Car Rental Dubai
The GT word is an abbreviation of "Grand Tourismo" and if you are looking for GT Sport Car Rental Dubai then you really want something more elegant with speed and comfort together. The demand for GT Sports Car Rental Dubai is increasing day by day. Many peoples who stay in Dubai hire GT Sports Car to travel to Abu Dhabi or towards other states of UAE, as these cars give comfortable handling and a powerful driving experience. If you are also looking for a popular grand Tourismo car like Ford Mustang GT, Porsche Boxster GTS, Bentley Continental GT, and Mercedes AMG GT then you came to the right place. We provide top-quality GT Sports Car on a rental basis in Dubai. Whether you want a free car delivery service or looking for free extra kilometers, Car Rental DXB will try to entertain you well in every single thing. Just book online and experience the best GT Sports Car service in Dubai.
Cheap Sport Car Rental Dubai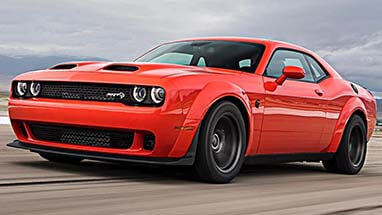 We pride ourselves in owning the Best Sports Car Rental Dubai fleet. All Sport Car Dubai is great and Excellent in condition. If you are looking for a great Sports Car Hire in Dubai then we have great reviews in terms of Cars and in terms of Service. Either you are looking to Rent a Porsche 911 in Dubai or want Corvette Rental Dubai. We are the leader in Cheap Sports Car Rental Dubai. Explore our site and choose the best Car from us. Although Sports Car will not give you the feel of the same Supercar Rent Dubai you will save a lot of money on this. Turn people's heads, wherever you go and arrive in style. Book today for the finest Sports Rent a Car.