Car Rental Dubai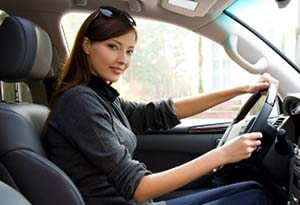 If you don't want to worry about transportation in Dubai, choose any vehicle from our great selection of Car Rental Dubai. Renting a car is perfect for exploring all the sights and cultural attractions of the United Arab Emirates. Whether you're looking for a normal sedan car to navigate Dubai's busy roads, a Luxury Car to make an impression, or something in a sports car, our selection of budget, luxury, and sports cars is sure to provide the perfect option for your needs. Choose from an array of popular brands like Ferrari, Rolls Royce, Mercedes Benz, BMW, Toyota, Nissan, and Audi at prices that won't be very high. We want our customers to be easy and provide free pick-up and drop-off service across Dubai. From time to time, Car Rental DXB also offers special deals and discounts. Be sure to take advantage by subscribing to our newsletter list. We provide a great way to save money while renting a car whether you're in Dubai for a short vacation or planning a long-term stay. Our all vehicles come with comprehensive insurance coverage, that will provide protection against damages and medical expenses. But make sure to understand comprehensive insurance coverage, before renting any car from us. Before deciding on a car rental, it's important to research all of the available options. You should also compare prices and features between different vehicles to ensure that you're getting the best deal. With competitive prices and unbeatable customer service, renting a car in Dubai has never been easier!
Car Rental DXB Airport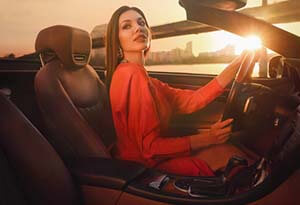 Looking for a car rental at Dubai Airport? We will make it easy to find the best deal on car rental at DXB Airport. Choose from our daily, weekly, and monthly car rental packages and even special promotions for monthly car hire. You might even get other additional benefits such as free airport transfers, extra drivers, and reduced rates. Check out the different offers available to pick the best one that fits your budget. The earlier you reserve a car for your trip, the better price you can get. This method gives you the opportunity to compare rates for different vehicles and pick the best deal. So, make sure you reserve enough lead time to maximize potential savings. It is important to understand what is included in each price. We also work on a full-to-full fuel policy so you will need to pay for a full tank or return with the same level of fuel when returning your car. Before picking up your Car from DXB Airport, make sure you have all the necessary documents ready. You'll need your valid driver's license, valid passport, and payment method (such as credit or debit card). It's also important to double-check that you are eligible for the car rental by confirming the required age and driving experience. We offer a range of vehicles from economy to luxury, as going for a larger or better car, the price will might be cheaper than you think. More expensive cars may be priced at the same rate due to discounts reflecting the high demand for them. Be sure to compare vehicle categories before making your choice.
Luxury Car Rental Dubai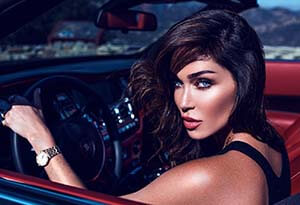 We have the most advanced selection of Luxury Car Rental Dubai. Whenever you're ready to travel to the UAE. Just contact us, and we will help you in finding your Dream Car. Whether you are looking for a Luxury Car Rental Dubai Airport or want a Car at your location, DXB will provide you promising on-time service. Our professional staff properly manage and maintain our Luxury Car Dubai fleet and their bookings. Either you are looking for Dubai Luxury Car Hire at the Airport or at any other location in UAE, they will make instant car delivery at your location and even paper work will take no longer time. Furthermore, we offer special discounted rates on Luxury Car Lease Dubai on short term and long-term leasing. You can compare prices on monthly deals and can choose according your budget. Many people want Luxury Car Rental Dubai Per Hour but due to higher number of inquiries, we only offer hourly basis rental service in off season or if car is standing and person want on same day. But to book any can from us, please make sure that you have a valid driving license with you. If not than you can choose Luxury Car Chauffeur Service Dubai which is being offered by many Limousine companies. So, if you want to experience rental service from one of the best Luxury Car Rental in Dubai than contact us today.
Supercar Rental Dubai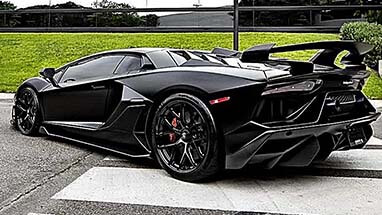 If you looking to have a thrilling experience in Dubai then Renting a supercar is the perfect way to explore all the stunning sightseeing spots in Dubai. There is no doubt that supercar rental in Dubai is a key to having an experience that you'll never forget. You can choose from a range of vehicles, such as Lamborghini, Ferrari, McLaren, Porsche, and Ford. Before you take on the adventure of exploring Dubai's sightseeing spots through a supercar, it's important to make sure you're familiar with Dubai's unique traffic rules and regulations. You should also make sure that you adhere to speed limits and be mindful of the environment around you. With your own Supercar, you will experience Dubai like never before in privacy and Luxury. You will love to explore iconic attractions from the Burj Khalifa, Palm Jumeirah, Dubai Marina, and JLT, to Old Jumeirah, Down Town, and Business Bay. You can save each exciting moment with your phone or camera as you speed through this breathtaking city inside your Supercar. But make sure that you don't use more than 250 Kilometers in a one-day rental of supercars. Just in case, if you go above to 250 Kilometer limit then each extra kilometer will be charged for the price range between 10 AED to 20 AED. Furthermore, if you are booking in advance then we guarantee you the best possible available discount.
Exotic Car Rental Dubai

If you dream about Exotic Car Rental or Luxury Car Rentals Dubai than it is just a click away from you. We offer Superior quality Exotic Cars on the best competitive Daily, Weekly and Monthly rates. Compare rates among popular make or models, and choose whatever you like most. Mostly people Hire Supercars or Rent a Sports Car Dubai for experience only and they don't take for longer term. The features of Exotic Car Hire Dubai, you will never get in any other standard car. You can also say that if you are looking for high-end featured Fast Car Rental than exotic car is the only option. This will be a great fun of Driving Exotic Car for you. Hire exceptional Exotic Cars and travel throughout UAE in style. If you are looking for unbeatable selection of Exotic Cars or want to know Exotic Car Rental Dubai Prices than you can find easily on our website. With us, you can get behind the wheels of the exotic car of your dreams. Book your car hire now and enjoy an unforgettable driving experience in Dubai, UAE.
Sports Car Rental Dubai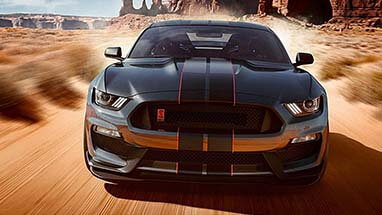 Sports Car Rental in Dubai can provide you with an extraordinary experience. From the sleek styling and high-performance engine of luxury sports cars to the top-notch safety features, renting a sports car gives you peace of mind, comfort, and a thrilling driving experience all at once. With a variety of makes and models available in both automatic and manual versions, you're sure to find the perfect vehicle for your needs. There are several things to consider before you rent a sports car in Dubai. It is important to understand the features, fuel type, allowed kilometers, and traffic rules. There is no doubt that the cost of Renting a Sports Car in Dubai is cheaper than in many other western countries but if you are not well aware of traffic rules in Dubai then this can cost you very expensive. Also, make sure you're aware of the comprehensive insurance as our all sports cars come with comprehensive insurance only. So, if you are ready to realize your wildest dreams and want to hit the open roads of Dubai in a powerful vehicle then contact us for an exhilarating experience in Sports Car Rental Dubai. We guarantee you that, you will surely enjoy the luxury, speed, and performance.
Luxury Car Hire Dubai

Luxury Car Hire Dubai is perfect for those who enjoy driving fast and fancy. Car Rental DXB gives you access to a wide variety of luxury vehicles at competitive prices. You can experience a range of cars, SUVs, and vans at very affordable prices. If you're looking for a reliable Luxury Car Hire company in Dubai, then we're here to help with low rates and exceptional customer service. Renting a luxury car from Car Rental DXB means you can relax while enjoying the comforts of home. If you need assistance with any aspect of renting a luxury vehicle from us, we're here to help also. Our customer service representatives will work with you to ensure that you receive the best possible rates and service. we understand how important it is to provide our customers with the highest level of customer service possible. That's why we strive to make sure that every one of our staff is courteous, professional, and knowledgeable. Car Rental DXB understands how stressful it can be when you need to rent a vehicle quickly. That's why we provide round-the-clock customer service so you can book your rental car whenever you need it. But before choosing Luxury Car Hire in Dubai, you should consider how much money you are willing to spend.
VIP Car Rental Dubai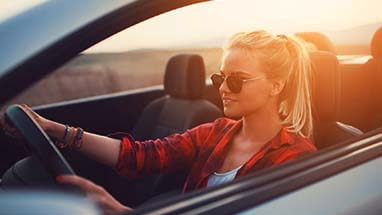 We have been providing our services since 2018 and we have gained an excellent reputation among our clients. Our cars are always clean and well-maintained by our professional staff members. You can choose between different models of cars such as Mercedes Benz, BMW, Audi, Jaguar, Land Rover, Bentley, Rolls Royce, Porsche, Lamborghini, Ferrari, McLaren, Aston Martin, Hummer, Range Rover, etc. Our prices are very competitive and we guarantee to provide you with the best VIP Car Rental Dubai service. We also offer free pick-up and drop-off service from any location in Dubai. If you need a VIP Car Rental service in Dubai, then you should definitely consider our company. We will make sure that you get the best possible deal at the lowest price. We have been providing services for many years now and we have gained a lot of experience in this field. We understand what customers expect and we strive to meet those expectations. Our customer support team is available 24/7 to answer any questions you might have. You can also contact us via email, phone, WhatsApp, Telegram, and other social media platforms. We understand that when you hire a car, you need to make sure that you get value for money. That is why we only use top-quality cars to provide the best VIP Rent a Car Dubai service.
Car Rental DXB
We are one of the top leading Rent a Car DXB company and offer free Delivery, Pickup Car Rental Service to Dubai International Airport Terminal 1, Terminal 2, and Terminal 3. Just skip the Rental Counter at DXB Airport and make your Car Rental Dubai Airport process faster and quicker with us. We provide promising and on-time service for Dubai Airport Car Rental. Just reserve any car online from us and we will deliver to DXB Airport on exact agreed time. We are very nearly located to DXB Airport Terminal 3. So, if you are looking for Dubai Terminal 3 Car Rental than contact us and we will make instant car delivery to you. We also accept payment from all Credit, Debit Cards and you can pay through cash even. Furthermore, there is no pre-payment required for Car Hire Dubai Airport, you can make payment upon delivery of the car. But to make reservation, your Driving License, Passport Picture, and Air Ticket picture will be required. We completely understand time value of your visit to UAE and for the reason Car Rental DXB provide hassle-free rental process and paperwork will hardly take 5 minutes only. We also offer Free Pickup Service for Dubai Airport Car Rental. So, if you are looking for the Best Luxury Car Rental Dubai airport then contact us right now.
Dubai Luxury Cars Rental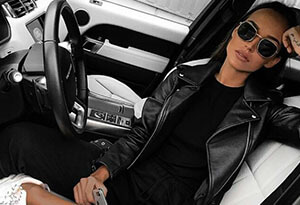 Those days are gone when luxury cars were only available for VIPs. Nowadays anyone car travel in Luxury and Class Style. There is no doubt that Dubai Luxury Car Rental will enhance your overall travel experience. But you should choose VIP Rent a Car Dubai from a reputable company. We are in Car Rental business from many years and provide promising service to all of our customers. There is no doubt that a vehicle from Luxury Rental Dubai can take you to any destination with extreme level of comfort. Furthermore, if you choose VIP Rent a Car Dubai then there will be a great feel of arriving in something super fantastic. You will enjoy each single destination inside Rent a Car Luxury Dubai. So, if you want a car with elegance, convenience, luxury and class than you should Hire Luxury Car in Dubai from us. We here guarantee you of enhancement in Driving Experience with style and convenience.
Exotic Cars Dubai
If you are looking for a city of Dreams then Dubai has many things to offer, especially when it comes to Luxury Lifestyle and Exotic Cars. You can spend each single day with full of fun with Exotic Cars Dubai. We have wide range of Exotic Cars Dubai that will never fail your expectations. With us, you can make a lifetime memory inside a leading exotic car in no price. Our Exotic Cars Dubai collection will amaze you in all aspects. So just build a perfect stay for you and for your loved ones in a very affordable rate. We guaranteed you that renting an exotic car will add more charm in your stay.